Drive Away Bellows!
Bellows are such a tactile item that they draw people to touch, hold and make them work to produce a satisfying rush of air! To allow people to do just this, Anne is offering a rather different Pandemic-aware environment so gifts for Christmas can be personally selected.
Make an appointment 5 – 19 December 2020 to come to her driveway in Stanford in the Vale (SN7 8JB), where she will bring bellows to your vehicle. Be prepared to wear a mask, and use sanitiser or gloves. Card payments are accepted for ease of purchase… Select an afternoon time to suit: APPOINTMENTS
See the current BELLOWS for SALE to give you an idea of possibilities and prices. The bellows are available for purchase online, with free delivery within the UK – this may appeal to those that are distant or prefer to keep their distance!
Her event is a part of the wider Oxfordshire Artweeks Programme. Check out the Artweeks Christmas Season Virtual Art Trail.
__________________________________________________________________________
Stanford in the Vale – Coffee Shop –

17 December

10:00 – 14:00.
Anne will have some of her bellows on display, and will be available in person!

Faringdon Art Society – November 2020
A virtual online exhibition, ably set up by the Society for easy viewing, showcases member artists. Five digital art pieces of Anne's are included…
Denied their usual physical annual exhibition, the artists have submitted pieces to be judged and pieces are for sale. Browse through galleries or alternate catalogues for each of the categories http://www.faringdonartsociety.co.uk/2020-virtual-exhibition.html Don't forget to vote for your favourite!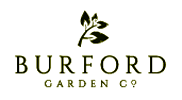 Burford Garden Company – Bellows in Stock for Christmas
Renowned for its high quality, select gifts Burford Garden Company stocks a small number of Anne's bellows.
Those that can be found at Burford are indicated here on her website or go and enjoy the Christmas atmosphere at the Centre.
Shilton Road, Burford, Oxfordshire, OX18 4PA Open now, and right up to Christmas Day (closed 25, 26 December 2020)

Crafts Council UK
Anne is very proud to be a recently selected artisan of the Crafts Council UK.
Bellows are not just a useful fireside tool, they can be a work of art!
[Bellows are] beautiful as well as practical – A.H.