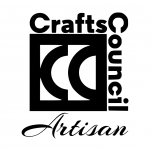 FAQs
What type of wood is used?
Real wood. Usually British species such as oak, ash, sycamore, elm… Character in the grain or possibly knots to make each bellows different and attractive is really important in choice of wood. There are a couple of helpful timber mills in the region that generally have a range of timber that is good quality, sustainable as well as interesting.
Do wood choices alter the price?
Oak is usually a little more expensive. It is a lovely wood that can be a bit higher price at the suppliers – but it is also harder and so requires greater work in both shaping as well as attaching the leather. Sometimes rarer pieces, such as rippled timber, will be pricier. Specialist timbers can be considered for bespoke bellows and would be priced according to availability from the mills.
What type of leather is used?
Real leather – often 'rescued' (remnants and small pieces such as those left over from upholsters). Softer leathers are sourced from various UK outlets in colours that complement or contrast with the woods. People who want bespoke bellows usually have a preference or two regarding the type or general colour of leather that is matched as best as is possible from that available at that time. Offcuts from upholsterers and other leather workers are sought to put to good use. Also smaller pieces provide greater variety so the bellows do not start to all look the same!
What about the nozzle?
"Wanting a nozzle that was strong, efficient and with a more contemporary 'good look' meant I needed to design a suitable nozzle – I had some guidance from the local fabricator who now manufactures these metal nozzles for me. They are powder coated by another local firm, ensuring a smart nozzle that delivers a useful flow of air to where it is needed."
How much are bespoke bellows?
For choices in the usual range of woods, as well as leather and tacks – and either a black or bronze nozzle – the price is normally the same as those bellows available online. For more elaborate commissions, the price would be negotiated depending on the elements proposed. Completion of bespoke bellows depends on workflow at any given time, so orders are requested to be made well in advance – particularly for a special event!