Bellows 19-08 @ Burford
£220.00
This item is for sale at Burford Garden Company.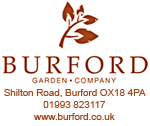 Dark oak stained meranti wood and black leather matched with black nozzle and tacks makes for a sexier version of bellows!
The wood selected for stained bellows is chosen for its ability to take the stain rather than the grain and knots sought for natural wood bellows.  Some time goes into sanding and shaping – particularly to make sure that the handles are smooth, comfortable and provide the perfect feel from the very first time you pick them up.
The leather is supple but strong to give your bellows great 'lungs' as well as providing a double hinge covering to ensure the strength of the bellows for years to come.  The nozzle, designed by Anne and engineered locally, is made to focus the flow of air just where you need it.
The bellows are balanced and comfortable to hold as well as being very practical and useful.
Approximate size: 58cm x 18cm – 23″ x 7″. Weight: approx. 2.6kg.
Out of stock